Responsable des plus généreux et passionnants suppléments que l'on puisse trouver dans les DVD ces dernières années, proche de Ridley Scott, Charles de Lauzirika a bien voulu m'expliquer son travail sur l'édition 4 DVD de Spider-Man 2 et quelques autres, dont l'étourdissante Alien Quadrilogy…
Version complète intégrale française
Bliss : Quelle est votre profession ?
Charles de Lauzirika : Je suis actuellement un producteur de DVD freelance et un metteur en scène frustré. J'ai des bureaux chez Deluxe Digital Studios qui ont la gentillesse de m'offrir un toit au-dessus de ma tête. Naturellement, ma longue collaboration avec Scott Free continue à ce jour. Mais je suis ouvert pour travailler avec d'autres réalisateurs en fonction de mes disponibilités. J'ai dorénavant travaillé avec la plupart des grands studios et je continue d'apprécier ma relation de travail avec la plupart. Le cœur de mon équipe est constituée de trois personnes mais en fonction de la quantité de travail ce nombre augmente très vite. Pour Spider-Man 2 j'ai eu quatre monteurs, un coordinateur, un producteur associé et une paire d'assistants de production. Pour Alien Quadrilogy j'ai eu une équipe encore plus grande, mais bien sûr, il s'agissait d'un projet bien plus grand, sur une période bien plus longue.
Bliss : De Alien Quadrilogy à La Chute du Faucon Noir, chacun de vos projets prend des proportions énormes, comment cela se fait-il ?
Charles de Lauzirika : Je ne crois tout simplement pas au fait de créer intentionnellement du contenu incomplet ou superficiel. Quelquefois vous n'avez pas le choix, pour des raisons légales, marketings ou parcequ'une partie du matériau est perdu ou indisponible. Mais j'essaie toujours de remplir mes disques avec autant de matériaux de qualité que possible. Ce n'est pas toujours possible mais je ne veux jamais créer un disque qui laisse les gens réclamer une deuxième assiette. Ultimement, j'essaie simplement de faire des disques que je voudrais moi-même posséder. Cela permet de comprendre facilement ma façon de travailler.
Bliss : Le DVD de Spider-Man 2 se serait vendu même sans autant de suppléments. Comment convaincre la production ?
Charles de Lauzirika : Eh bien j'ai apparemment acquis la réputation d'être cher dans l'industrie du DVD ou de ne m'attaquer qu'à des projets à gros budget. Ce n'est certainement pas mon intention. A grand film mérite un grand DVD, et un gros DVD coûte simplement beaucoup d'argent. J'ai aussi fait de nombreux petits disques pour de maigres budgets. Les variables sont toujours différentes. Cela étant dit, l'étendue (la taille, le volume) du DVD Spider-Man 2 n'a pas été difficile à vendre à Sony. C'est leur plus gros film de l'année et ils voulaient une grosse et impressionnante édition spéciale qui non seulement satisferait les fans mais ferait taire toutes les critiques du premier DVD Spider-Man dans lequel je n'étais pas impliqué. Mais vous avez raison, Spider-Man 2 serait une grosse vente même sans y mettre aucun supplément. Mais je ne crois pas que les fans en auraient été particulièrement heureux.
Bliss : Quand avez-vous pu commencer votre travail sur Spider-Man 2 ?
Charles de Lauzirika : J'ai été contacté par Sony bien avant le début du tournage. Mais à cause de la sécurité très resserrée sur ce projet, j'ai dû supplier et plaider (implorer, gratter) pour chaque petit morceau (fragment) que j'ai pu obtenir tout du long. Heureusement, Avi Arad et Kevin Feige de chez Marvel m'ont incroyablement soutenu dès le tout début, alors grâce à leur enthousiasme j'ai pu filmer le segment multi-angle « Enter The Web » pendant la production du film. A part ça, la plupart de mon travail a eu lieu près que le film fut terminé. J'ai eu plus de chance sur les projets de Ridley Scott, comme vous pouvez le voir sur le documentaire des Associés. Il m'a donné un accès total dès le début et le résultat est un rare aperçu du processus créatif d'un maître de la mise en scène. Je trouve ce matériau bien plus perspicace que les interviews promotionnelles que je suis parfois obligé d'assembler en featurettes.
Bliss : Avez-vous réussi à éviter l'aspect promotionnel des bonus DVD ?
Charles de Lauzirika : Je ne suis pas sûr que nous l'ayons évité ou pas. Pas entièrement en tous cas. C'est certainement moins promotionnel et duveteux (sucré ?) que nombre de featurettes DVD pour des films récents mais ce n'est toujours pas aussi immersif que je l'aurais souhaité. Au moins j'ai eu l'autorisation de couvrir un grand nombre de sujets cette fois-ci. Vous voyez, c'est tout le problème. Pour de nouveaux blockbuster il y a beaucoup de politiques impliquées. Beaucoup de problèmes de contrôle. Les suppléments DVD sont parfois d'abord vus comme un outil marketing qu'une archive signifiante sur la substance d'un travail. Comme il s'agit d'un nouveau film, ils essaient encore de le vendre plutôt que de mettre un peu de lumière sur le dur labeur accompli. Encore une fois, j'ai été chanceux sur certains films récents, mais je trouve beaucoup plus faciles de rassembler des suppléments de qualité sur des vieux films qui n'ont pas toute l'attention des producteurs. J'ai horreur de le dire mais c'est parfois comme ça.
Bliss : À quel bonus êtes-vous le plus attaché ?
Charles de Lauzirika : J'ai toujours voulu faire un documentaire multi-angle sur le plateau de tournage qui permettrait aux spectateurs de vraiment voir ce que représente la préparation d'un plan. Combien de temps cela prend, combien de décisions doivent être prises, tout cela pour quelques secondes de film. Je ne l'ai jamais vu fait ainsi auparavant. J'ai vu des coulisses en multi-angle sur d'autres disques qui simulaient l'expérience temps-réel, mais je voulais rendre l'exprience aussi réelle que possible, pour mettre le spectateur dans le moment. Ainsi est né « Enter The Web ». Ce n'est pas parfait, mais c'est un bon début. Je ferais même mieux que ça la prochaine fois.
Bliss : Que manque-t-il à ce DVD de Spider-Man 2 ?
Charles de Lauzirika : Visiblement il n'y a pas de scènes coupées, mais c'est la décision pleine et entière du réalisateur. Il y a déjà eu pas mal de discussions autour d'un Spider-Man 2.5, nous verrons bien ce qu'il adviendra. Autrement, tout ce que j'ai voulu inclure dans le disque s'y trouve. C'est le ton et la substance qui ne sont pas tout à fait ce que j'avais à l'esprit. Mais c'est quand même pas mal vu les circonstances.
Bliss : Quelles nouvelles du DVD « définitif » de Blade Runner ?
Charles de Lauzirika :  Autant que je le sache la situation n'a pas changée. Il n'y a pas eu beaucoup d'activité sur le projet ces deux dernières années. Mais un jour proche, j'espère, nous aurons le feu vert et pourrons avancer. C'est une honte que les fans soient privés ainsi. Pour paraphraser Roy Batty : « Si seulement ils pouvaient voir ce que j'ai vu avec leurs yeux ». Il y a vraiment un fantastique matériau à explorer.
Bliss : Quels sont vos projets actuels ?
Charles de Lauzirika : Le plus gros en ce moment est Kingdom of Heaven, le film de croisades épiques de Ridley Scott. Le film est monstrueux et le DVD est un projet très ambitieux. Je travaille aussi sur Domino pour Tony Scott, Tristan & Isolde for Kevin Reynolds et quelques autres dont je ne peux pas encore parler. Mais surtout, j'essaie que mon propre film se fasse. Je suis très content avec le script et j'espère tourner à cette époque l'année prochaine.
Bliss : David Fincher a-t-il commenté la version longue d'Alien 3 de la Quadrilogie ?
Charles de Lauzirika : Je n'ai pas eu de contact avec Fincher et n'ai absolument aucune idée de ce qu'il pense de l'édition spéciale d'Alien 3. Il a désavoué le film et j'ai désavoué le DVD, alors je ne suis pas sûr qu'il y a de quoi parler. J'adorerais produire le DVD d'un film dont il serait vraiment fier. Il est un réalisateur exceptionnellement doué et c'est une honte que ma chance unique de produire le DVD pour l'un de ses films fut celui qui ne l'intéresse pas du tout. Mais je suis malgré tout heureux d'être le premier producteur DVD à avoir créé un long et approfondi documentaire sur l'un des films de David Fincher.
Propos recueillis et traduits en novembre 2004 par François Bliss de la Boissière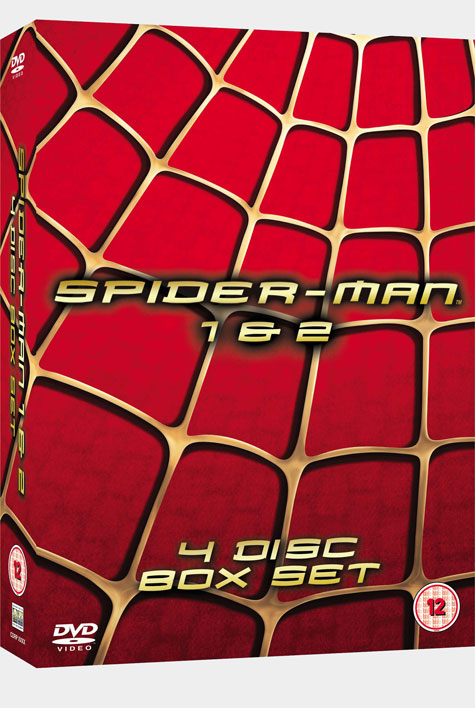 Version originale anglaise complète
Bliss : Please, for the record, state your current job title and the company (ies) you work for…
Charles de Lauzirika : I'm currently a freelance DVD producer and frustrated filmmaker.  I have offices at Deluxe Digital Studios, who have been kind enough to provide a roof over my head.  Naturally, I have a longtime relationship with Scott Free, which continues to this day, but my services are also available to other filmmakers depending on my availability. I've worked with almost all of the major studios now and currently enjoy continuing business relationships with many of them.

My core staff consists of about three people but depending on the workload, that number could easily go up depending on the workload.  For Spider-Man 2, I had four editors, a coordinator, an associate producer and a couple of production assistants.  For Alien Quadrilogy, I had even larger team, but of course, it was a much larger project, over a much longer period of time.
Bliss : Alien Quadrilogy had some of the most complete bonus of all time, so does Black Hawk Down, and the Bonus material on Spider-Man 2 are supposed to total 10 hours (audio commentaries included I suppose)… How come your projects become so enormous ? Is it something you decide up front ? Or your way of digging so deep for material, that you come up with so much ? No question about it that you're looking for quality but still you end up with both quality and quantity that puts any other projects to shame. Is it in your nature to work all the way or a conscious decision ?
Charles de Lauzirika : I simply don't believe in intentionally creating incomplete or superficial content. Sometimes you have no choice, for legal reasons, for marketing reasons or because certain material is lost or unavailable.  But I always try to load my discs up with as much quality material as I can.  It's not always possible but I never want to create a disc that leaves people begging for a double-dip.  Ultimately, I just try to make discs that I myself would want to own, so that makes understanding my process very easy to grasp.
Bliss : So much material to gather must cost a lot of money and time to the production… How do you obtain their agreement to such a huge commitment? The Spider-Man 2 DVD would sell great without so much work (and money) anyway, how do you convince the production ?
Charles de Lauzirika : Well, apparently I've recently gained a reputation in the DVD industry for being expensive, or only taking on big budget projects. That's certainly not my intention. A big film deserves a big DVD, and a big DVD simply costs big money. I've done plenty of smaller discs for ridiculously meager budgets as well. The variables are always different. Having said that, the large scope of the Spider-Man 2 DVD wasn't a tough sell for Sony. It's their biggest film of the year and they wanted a big, impressive special edition that not only satisfied fans but also silenced all the critics of the first Spider-Man DVD, which I was not involved with. But you're right, Spider-Man 2 would be a huge seller even if you didn't put any supplements on it.  But I don't think the fans would have been particularly happy about it.
Bliss : For Alien your work was one of research, but did you start working up front to make the Spider-Man 2 DVD ? How much were you able to decide and ask for before or during principal photography ?
Charles de Lauzirika : I was approached by Sony to produce the Spider-Man 2 DVD long before photography began. But because of the very tight security on this project, I really had to beg and plead for every scrap I could get a long the way.  Fortunately, Avi Arad and Kevin Feige at Marvel were incredibly supportive from the very beginning, so thanks to their enthusiasm, I was able to shoot the multi-angle « Enter The Web » featurette while the film was still in production. Beyond that, most of my work took place after the film wrapped. I've been luckier on Ridley Scott projects, as you can see in the documentary for Matchstick Men. He gave me total access from the very beginning, and the result is an extremely rare glimpse into the creative process of a master filmmaker. I find that material to be far more insightful than the promotional interviews I sometimes have to use to cobble together featurettes.
Bliss : You rightfully despise the promotional documentaries we see on too many DVD, so how did you avoid it on the Spider-Man 2 DVD (if you did avoid it) ?
Charles de Lauzirika : I'm not sure if we avoided it or not.  Not entirely, anyway. I mean, it's certainly less promotional and fluffy than a lot of featurettes for new films on other DVDs, but it's still not as immersive as I would have hoped.  At least I was allowed to cover a lot of different kinds of material this time. See, that's the problem.  For new blockbuster films, there are a lot of politics involved. A lot of control issues. The DVD supplements are sometimes seen more as a marketing tool than as a meaningful archive of substantive material.  Being a new movie, they are still trying to sell the film, rather than trying to shed light on the hard work that went into it. Again, I've gotten lucky on some new films, but I find it much easier to put together quality supplements on older films that don't have the full attention of the filmmakers. I hate saying that, but that's just the way it is sometimes.
Bliss : What was the most unusual/hard to do bonus you succeeded on this Spider-Man 2 DVD ?
Charles de Lauzirika : I've always wanted to do a multi-angle on-set featurette that allowed viewers to see what it was really like to set up a shot. How much time it takes, how many decisions have to be made, all for a few seconds of film. I had never seen it done before quite like this. I've seen some multi-angle behind-the-scenes material on other discs that fake the « real-time » experience, but I wanted to make it as real as possible for the viewer, to put them in the moment. So « Enter The Web » was born. It's not perfect, but it's a good start. I'll make it even better next time.
Bliss : Even with this huge projects, are there still some ideas and materials that didn't make the DVD, and why ?
Charles de Lauzirika : Well, obviously there are no deleted scenes, but that's enitrely the filmmaker's decision. There has already been plenty of talk about Spider-Man 2.5, so we'll have to see what happens with that. Otherwise, most of what I wanted to include on the disc is there. It's just the tone and substance is not exactly what I had in mind. But it's still pretty damn good, considering.
Bliss : What's the last update on the Blade Runner DVD project ?
Charles de Lauzirika : As far as I know, its status hasn't changed.  There hasn't been a lot of activity on it in the last couple of years.  But hopefully, one day soon, things will get cleared up and we'll be able to proceed.  It's a shame the fans are being deprived like this.  To paraphrase Roy Batty, « If only they could see what I have seen with their eyes. »  There's some truly fantastic material to explore.
Bliss : On what DVDs are you working now ?
Charles de Lauzirika : The big one I'm working on right now is Kingdom of Heaven, Ridley Scott's new crusades epic. It's a massive film and likewise, the DVD is a very ambitious undertaking. I'm also working on Domino for Tony Scott, Tristan & Isolde for Kevin Reynolds, and a few others I can't talk about yet. Mostly, I'm just trying to get my own film made. I've got a script I'm very happy with and I'm hoping to be shooting by this time next year.
Bliss : Once the job done without him, what did Fincher said about your Alien 3 cut on Alien Quadrilogy  ? Did you work on any of his past DVD ? Will you ?
Charles de Lauzirika : I haven't had any direct contact with Fincher and have absolutely no idea what he thinks of the Alien 3 Special Edition. He disowned the film and I disowned the DVD, so I'm not sure there's a lot to talk about. I would love to produce the DVD for a film he's truly proud of. He's an exceptionally gifted filmmaker and it's a shame that my one chance to produce a DVD for one of his films was the one he had no interest in. But I'm still happy to have been the first DVD producer to create a in-depth, longform documentary on one of Fincher's films.
Propos recueillis en novembre  2004 par François Bliss de la Boissière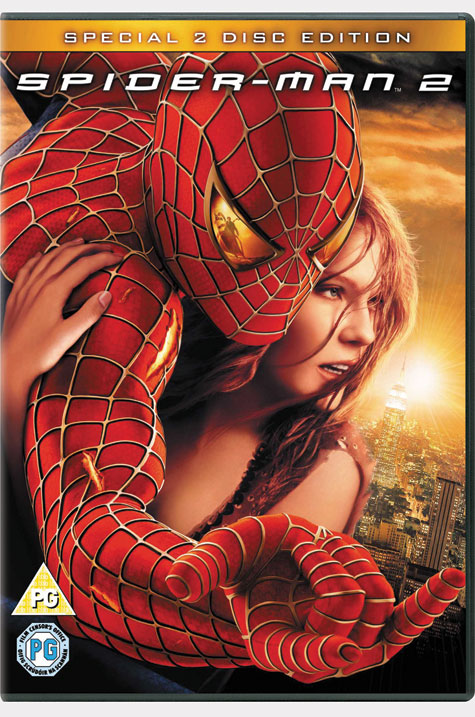 (Publié partiellement en 2004 dans les mensuels Première et Les Années Laser)
---
Message aux lecteurs. Vous avez apprécié cet article, il vous a distrait un moment ou aidé dans vos recherches ? Merci de contribuer en € ou centimes de temps en temps : Paypal mais aussi en CB/Visa avec ce même bouton jaune sécurisé …

Comme dans la rue, pas de minimum requis. Ça fera plaisir, et si la révolution des microtransactions se confirme, l'auteur pourra peut-être continuer son travail d'information critique sans intermédiaire. Pour en savoir plus, n'hésitez pas à lire ma Note d'intention.